South Texas has very few areas that provide such diversified habitat for so many types of birds, butterflies and dragonflies as does Halff Brothers Ranch. The Frio River runs through the center of the ranch and feeds more than 4000 acres of hardwood bottomland. Additionally, on either side of the river are the diverse habitats of brush country, farmland, and gently rolling hills. These factors combine to create many different types of edge landscapes that are home to multitudes of species.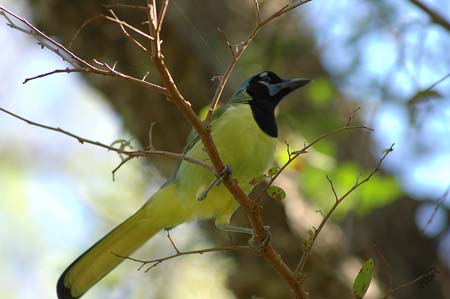 We have only been actively birdwatching for a short period. In that time however we have found a whole world of exceptional birding in our backyard.We have noted two species of rare birds, including the Rufous-capped Warbler feeding along the roots of massive oaks on the vertical sides of the Frio River banks. We have also photographed the Mountain Plover during the winter. Our resident bird expert, Martin Reid, has graciously posted some excellent photographs thate he has captured on the ranch. His photographs can be found at (this link to his Website.)
We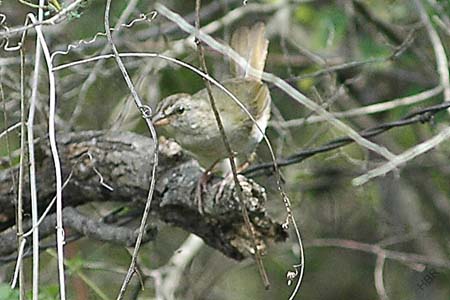 have observed Olive Sparrows, Long Billed Thrashers and mutlitudes of Crested Caracaras, some of the many Texas specialities that are on the ranch. For a list of what we have seen as of April, 2007, (click here)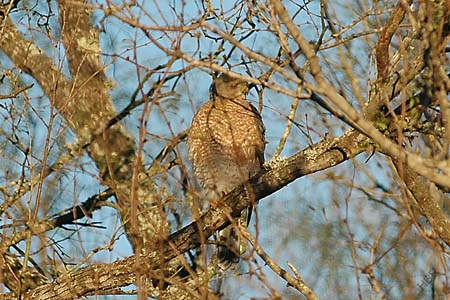 While the ranch is ideally suited for deer and hog hunting, for some it is even more interesting toobserve the avian hunters. We have a many different types of birds of prey. including Red-tailed Hawks, Red-shouldered, Coopers, Sharp-shinned, and Harris Hawks. We recently saw a Peregrine Falcon which was quite a treat. In the photo at the left is a Cooper's Hawk.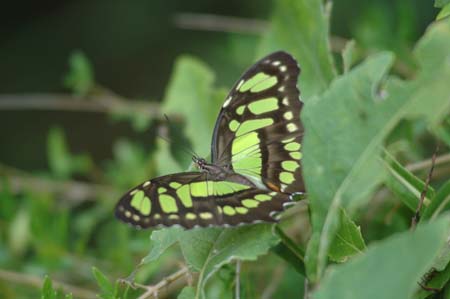 Although typically semi-arid, the rainfall beginning in 2001 has provided a verdant environment for a wide array of butterflies and dragonflies. A light stocking rate for cattle has also provided an extraordinarily high grass and forage population further enhancing the habitability of the ranch.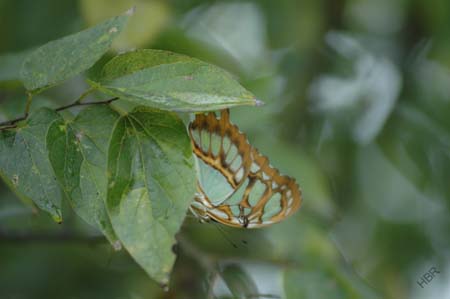 .